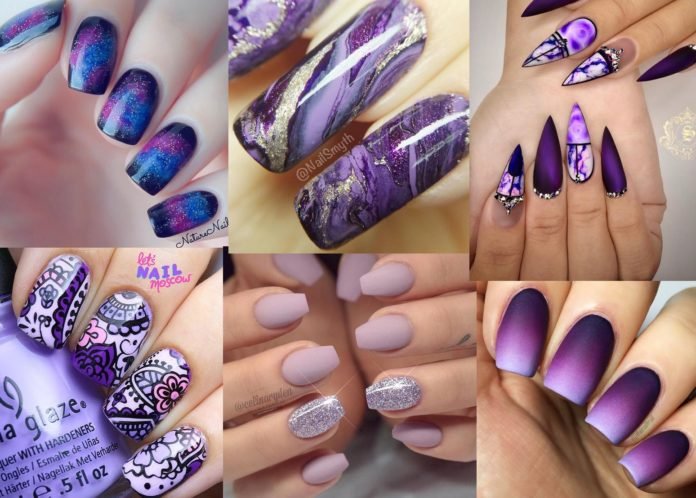 Purple Nails Designs
The Pantone colour of 2018 was Ultra Violet, an incredibly rich neon purple shade that inspired an increase in the popularity of purple nail designs that has carried on well into 2019. There is so much choice when it comes to purple nails – there are deep and dark tones, right through to soft and delicate pastel shades. Then there are textures – matte, glossy, or glitter. Once you have you chosen shade and texture, you can think about the design you might like to try, and what embellishments you could add.
There is so much to experiment with, it can be a little overwhelming choosing your next purple manicure. Well, we have selected some of our favourite purple nail designs to give you some inspiration.