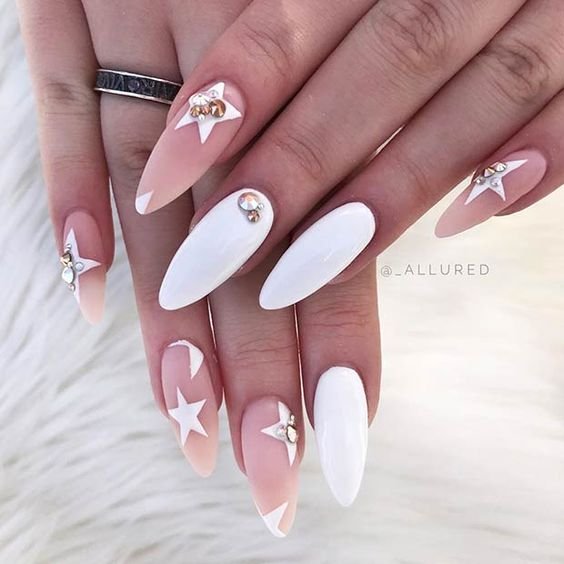 White Acrylic Nails
White nails have become a go to color choice for women everywhere. Regardless of the time of year, white nails always look chic and modern. Of course you can keep it easy with white acrylic nails painted in a solid manner, but if you're anything like us there are definitely times you want
to spice up the classic color with your own personal twist added to it.
Sound like you? We've been feeling a bit bland in solid white nails ourselves so we've been scouring the internet for white acrylic nail inspiration and, naturally, we're sharing some of our favorite designs with you. Scroll through for white acrylic nail ideas you're guaranteed to love!