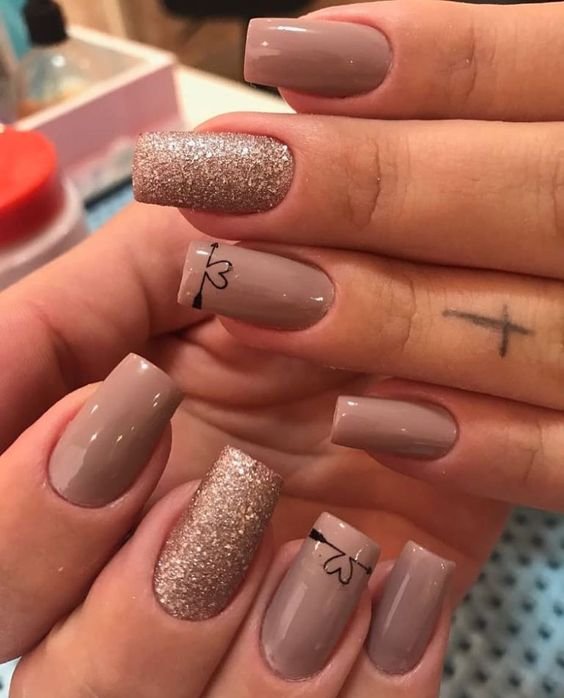 Heart Nail Designs
Heart shaped anything is always a win in our book, especially when its heart nail designs. It's easy to get into a rut with your nails, opting for the same manicure color or look time and time again. As you get ready to bring out your spring and summer wardrobe why not get an added dose of style inspiration to use for your next manicure? Hearts have a serious place in our heart, and we're confident you feel the same which is why we wanted to share some of our favorite heart nail designs we've come across online.
Hearts have never looked so chic, right?! There's a heart manicure for every woman's style preference from this list. Regardless of the length of your nail or the shape, there's plenty of different ways you can add a heart to your manicure.
As you probably noticed from some of these designs it's not always about an extremely elaborate nail design either. Adding a tiny heart to one nail or in a unique position can instantly change the entire look of your nails. Of course, if you love a lot of design on your nails you can definitely incorporate hearts into a unique design that turns your nails into artwork.
Whether you want to make a statement with your heart nail design or just have a little something different that isn't quite as noticeable – think outside the box! Even though hearts are often associated with pink and red, they look just as great when they're painted in colors like white, gold and blue just to name a few. Take these pictures into your next manicure to show your nail artist what you want to try next. For the woman who prefers to do her nail art herself, there are a ton of ways you can accomplish these designs at home.
We suggest getting a variety of different stencils, tools, glitter and polishes to make it easy (and fun) to do at home. There are more and more stencils and stickers available to make it SUPER easy to paint hearts – even if you don't have an incredibly steady hand with the nail polish.