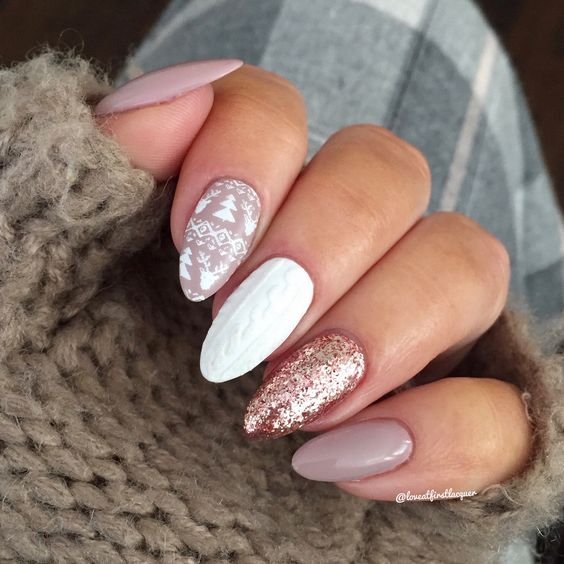 Winter Nail Designs and Colors 2019
No matter what time of year it is, there will always be something special about new trends. They're what keeps the fashion and beauty worlds so exciting after all. Winter of 2019 is already looking like it's going to be full of a lot of fun and different trends for us to look forward to. Even though we have a bit of time before winter (hopefully!) we thought it would be fun to do a bit of forward thinking to share winter nail designs and colors for 2019. We think you're going to be pretty excited about some of these!
Even though these winter nail designs and colors are going to be hot trends come the fall and winter seasons, a lot of these are perfect to wear any time of year. It's a great way to get a head start on the trends! We know that we are going to be rocking some of these starting right about now because they're just too fun not too.
Traditionally nail designs and colors get darker in the winter months. Similar to the clothing trends! But it's kind of refreshing to see some lighter toned nail designs for winter 2019. There's definitely a lot of different trends going on for nails and we are all about all of them.
For the edgy woman you will probably love the use of chrome in nail designs and colors for winter 2019. Chrome has a lot of edge to it, plus it's kind of an updated take on the metallic nails that we all know and love. If you like to keep it neutral with black during the winter, adding pops of white into your black nail designs is going to be a chic way to modernize your go-to winter color this year. We love the nail design incorporating just one ombre nail that fades from white to black to add a pop to otherwise all black nails.
Overall a lot of the winter nail designs are a bit more simplistic than other designs that have been trendy over the past couple of years. This winter it's really going to be all about playing with different colors, textures and nails shapes. Don't be afraid to mix up the shape of your nails ladies! We know it can seem weird when you get used to your nails being the same length and shape for so long but making a slight shift can completely change the aesthetic of your nails – some of these winter nail designs are proof of that.