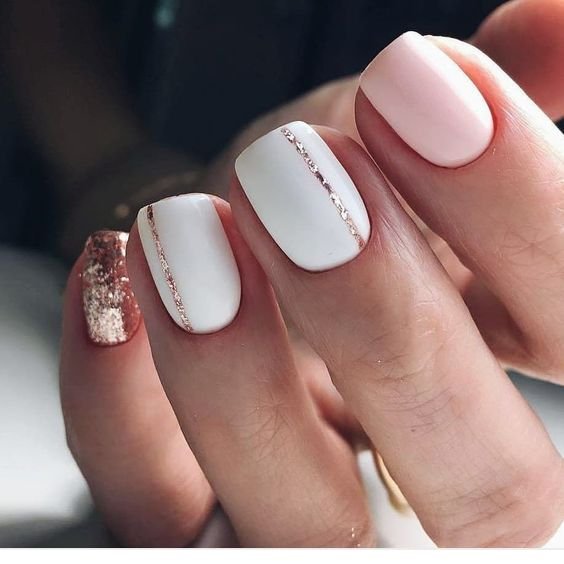 Short Acrylic Nail Designs
Long acrylic nails are great, it's no surprise they're such a big trend. But sometimes you just need to embrace short nails. Are you with us on this one? Short nails are always a win for practicality purposes. If you're anything like us, you love long nails but sometimes feel like you just need to love them from afar. Regardless of your lifestyle if you're a short acrylic nail kind of gal we're talking to you. For some reason short nails got the rep of not being feasible for fun designs. We're proving that theory WRONG as we rounded up some pretty incredible short acrylic nail designs.
We wouldn't steer you wrong – these short acrylic nail designs are proof your nails can look just as chic when you have less length. It's easy to feel like you can only have fun with your manicures when you have more length to work with but that certainly isn't the case. So next time you head in to the nail salon to get your acrylic nails, don't be afraid to opt for a shorter length.
For us, one of our favorite ways to spruce up short acrylic nails is with the use of fun embellishments. By now you've probably realized that embellished nails are massively popular this year – and not just for long nails. Even the smallest of embellishments like tiny pearls can transform your short nails from basic to uniquely beautiful with some nail glue and stylish embellishment.
If you want to make your short acrylic nails feel really trendy, we suggest giving matte finish nail polish a go. The finish changes the look of nails, even if you stick with solid color polish. Matte lipstick came onto the scene a couple of years ago and now the flat finish has made its way to our nails. For the spring try matte pastel tones it's a fun take on the springtime classic. A modern twist!
Another factor to consider when getting short acrylic nails done is to think about the shape of the nail. So often we think short nails are limiting but they can get a different vibe with a slight change in the shape they are. Mix things up a bit and go from your classic squared-off short nail shape to something more rounded or even a slight point at the tips. The point is – think outside the box!