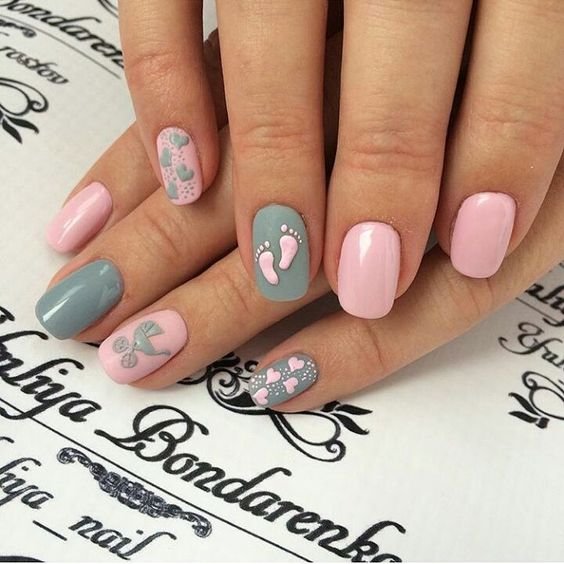 Baby Shower Nail Designs
In recent years baby showers have become a popular event and now almost everyone having a baby throws one. Just like any other occasion, this is when you pop out your best outfit and create a special look. As we always say, nails are a very important part of the final look so you need to make the right nail design choice. While some parties are themed and provide a good guideline of what looks and designs to go for others are completely freestyle. However, there's no need to be told that pink or blue are the colors of the night and both if the gender has not yet been revealed.
That's 35 baby shower nail design ideas for you. A good mix of gender-specific and gender neutral looks to choose from. There is also a variety of level of design. We understand that the nail look you choose to recreate for a baby shower may not be what you want to be sporting every day for work. Although it would be a shame to get rid of such beautiful looks so quick, we also understand. Which is why there are a few nail designs amongst the 35 we chose that are easy to create at home yourself. No one has time or money to go the nail shop for a manicure for one night. However, do take the time to appreciate the more intricate nail designs that would be super special.
Also, always bear in mind your dress choice. Ideally with the more detailed nail art and designs you choose to wear something more plain and simple. You don't want a lot to be going on with your final look. In fact, if the party is themed and your dress code is some form of costume, we advise that you choose a more plain and simple nail look. If, on the other hand, there is no theme apart from turning up looking cute, then we advice to keep the outfit looking plain and let your nails get all the attention. We're not saying this because we're biased towards nails but because it is a shame to pass on some of the cutest nail designs you have every come across.