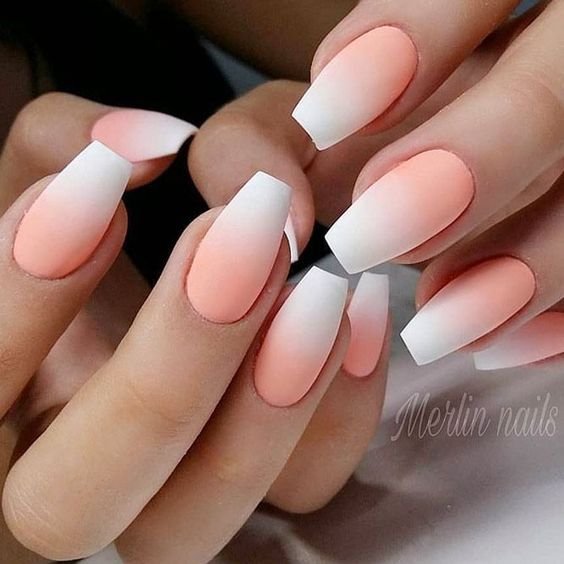 Coral Nail Color Ideas
Warm weather is quickly approaching. As you get ready to enjoy wearing your spring/summer wardrobe it's the perfect time to also swap out some of your go-to nail colors for the season. If you're anything like us, during the fall and winter seasons you tend to stick with dark nail colors. But as the seasons change it makes sense to switch over to lighter and brighter nail colors. You swap out your clothes, why not your nails? This year it's all about coral color nail designs. If you've never opted for coral color nails check out some of our favorite coral color nail designs for some fresh ideas.
All coral everything this spring and summer! We're going to go ahead and assume that after you've gone through our list of favorite coral color nail designs you're officially sold on the nail color, just like us. There are few better colors to rock on your manicure with the warm weather.
We'll admit we were a bit hesitant at just how many different ways coral could be used on nails. It seems like a rather basic nail color, which can be tricky to pair with other colors in a way that looks stylish. No one wants tacky nail color combinations! But thanks to the creative talents who share their work on the internet, we were pleasantly surprised. Are you with us on that one? Who knew coral can be worn with so many other colors. Shocking revelation!
For us, we're all about the coral color nail designs that allow the color to be the focal point with the addition of some unexpected details. Embellishments like rhinestones, glitter and more give coral a major update. Let's be honest, we all know we can rock a solid coral color nail but this is the season of spicing things up. For the DIY lady a lot of these coral color nail designs can be replicated at home. We suggest getting a selection of different nail embellishments to have on hand for 2019. It's embellishments galore this year and all you need is some nail glue and the embellishments to get your nails on trend.
Coral is similar to nude nail colors in that there are varying shades and tones of the color. That being said, try a few different coral colors to mix and match so you can really experiment with this color all spring/summer long.