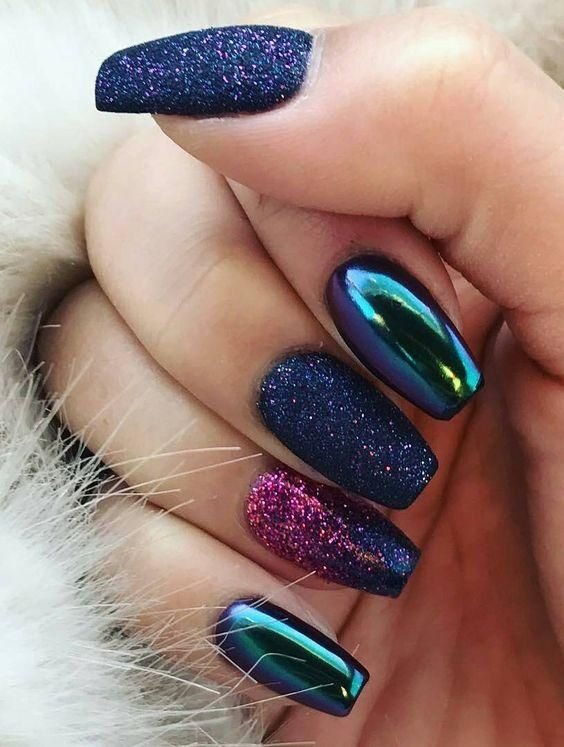 Galaxy Nail Art
If you're looking to spice up your nail game with something that's out of this world, galaxy nails are exactly what you need in your life. Ladies, we can all admit there's something extra fun about doing your nails (or getting them done) in a design you've never had before. Our nails are a great way to express ourselves and switch up our style. Galaxy style is one of our favorite nail trends right now, we're sure you're going to be on board with us which is why we've rounded up some of our favorite galaxy nail designs for you.
Didn't we tell you they're incredible? Quite literally out of this world nail design with some of these manicures. Whether you have a thing for astrology, astronomy or you just want something completely unique for your nails we hope you'll try to recreate one of these galaxy nail designs.
Even though galaxy nails have an overall aesthetic of, well…the galaxy you can definitely make the manicure your own. Choosing different color schemes and details to highlight is how you can bring your personal style into the mix. The fun thing about galaxy nails, much like a lot of other nail trends, is that even though it's a pretty unique design you can make it as bold or subtle as you want.
For the astrology lover, you might like some of the star designs shown. You can make it even more personalized and paint the stars in the shape of your zodiac sign! If you want to embrace the galaxy look without any fuss the designs with stickers and decals are going to be your go-to looks. It doesn't get a whole lot easier and thanks to the internet there are a ton of places you can pick up different appliques to have fun with while creating your galaxy nails.
We love bringing you nail inspiration but don't feel bad if you can't create the exact looks shown in the pictures we have here. Use the images as inspiration, take certain aspects you like and can do yourself to apply to your own nails. There isn't a one size fits all approach with nails – honestly, that's what we love about them so much! Just like clothing, it's all about what works for you. Hopefully, you love these galaxy nails just as much as we do. Don't forget to have fun!