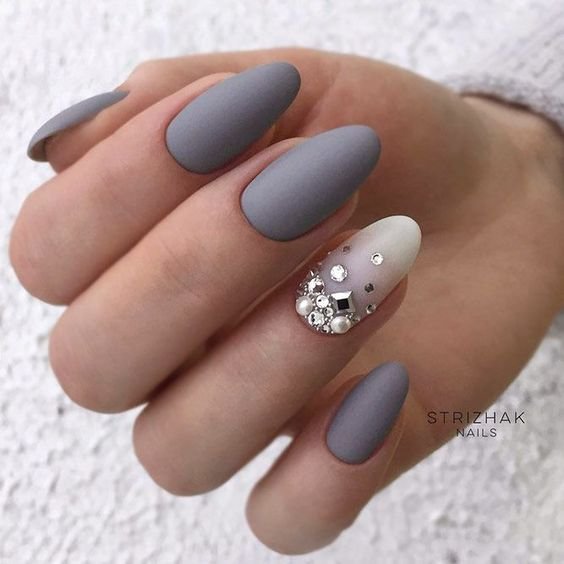 Grey Acrylic Nail Designs
Grey is a great colour for transitioning between warmer and colder seasons as you can have various shades that fit in the different seasons. However, very few people think of grey as a colour contender. In fact, some of you will think grey is dull and boring. Well, not on our watch! We are going to show you how grey can be an amazing colour choice for your next nail design. You will be surprised how grey's neutral undertones compliment so many different nail designs and nail art. Here are 40 grey acrylic nail designs to inspire and make you change your mind.
We did say that we are going to try and change your mind and make you see that grey is in fact not dull or boring at all. Just like with any other colour there is so much that you can do with grey and much more because of it's neutral position in the colour chart.
In these stunning designs, you can see various nail designs and nail art that do the colour grey justice and bring it to life. It is a great base to pick in the transitional seasons when one minute it's warm and one minute is chilly so your wardrobe is constantly changing. It is also a great base for various sophisticated looks that you can easily take to evening and night events or big events like weddings and prom.
The great thing about grey is that you've got so many shades from really light to really dark. This gives you a range of options on the nail look you are going for. So all that is left for you to do is pick one of these 40 grey acrylic nail designs and make it yours.