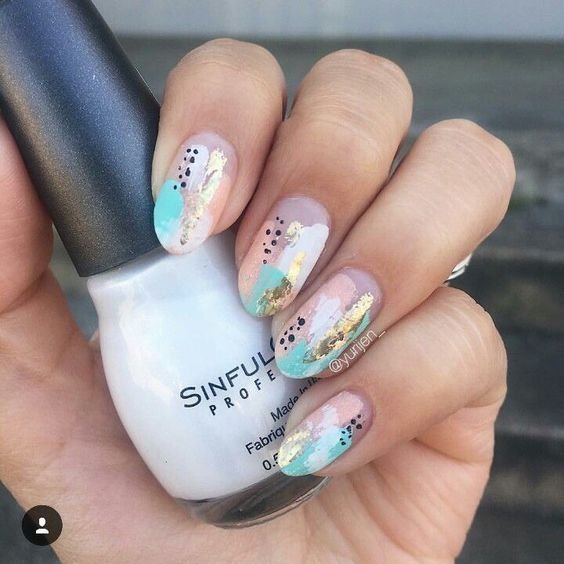 Nail Foil Designs

What we're about to show you next are possibly the simplest but coolest nail designs you could possibly imagine. We are talking about none other than nail foil designs. To use nail foil you don't need to have delicate or steady hands because there is no intricate nail art involved. Which is why these designs are perfect for the folk who have no time for trips to the salon and want to do their own nails instead. However, if you want a detailed look involving nail art we don't see why this is not possible. In fact, some of the 40 nail foil designs we're about to show you do have additional nail art too.
It is amazing how many different nail designs you can create by simple having nail foil to your disposal. These 40 nail designs that you have just seen are so different and each so unique.
As we mentioned before, nail foil is very easy to use by yourself and there is no need for a nail technician for a lot of these designs. However, here's a quick run through on how to use nail foil if you're not sure. Firstly you need to make sure you've got the nail foil and nail foil transfer glue.
After applying the base coat and colour that you want, apply some transfer glue where you want your foil to be transferred. Then lay the piece of nail foil and press onto the nail using a cotton bud. Alternatively cut pieces of foil and stick them onto the nails.
Pretty easy right?! So go splurge on nail foil, any nail foil that you would like. You can opt for nail foil that already has pattern on it or plain nail foil that is metallic. Once you've got all the materials needed then start going through each and every nail design of the 40 that we have shown you.