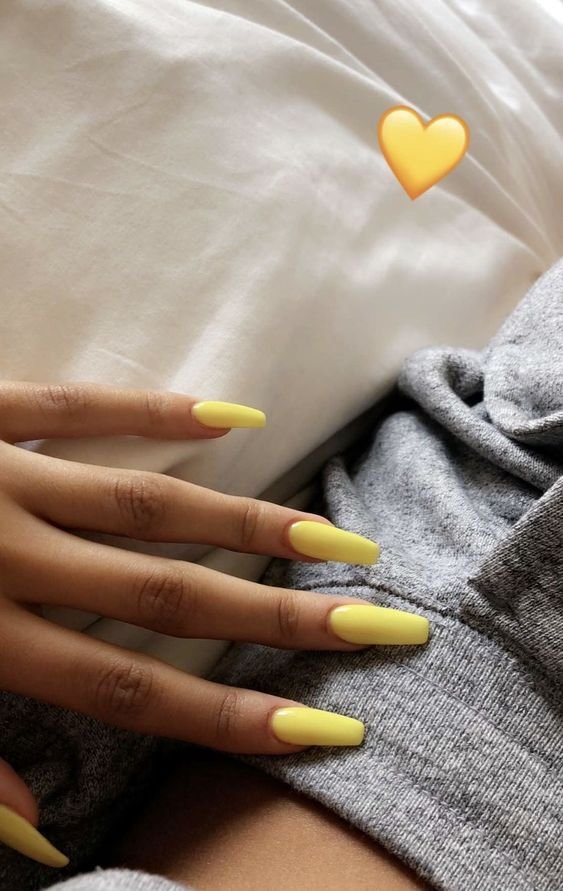 Yellow Nails Acrylic Designs
Just in case the blazing sun is not enough of a reminder or if you live in a country where it rains regardless of the season, we would like to remind you that it is summertime. Which means that it is only appropriate that you brighten up your nail look. What is bright and so screams summer?
You guessed it right…Yellow. Obviously, you can give your nails a coat of yellow and you're done but we are about to show you 40 nail designs and nail art ideas using this colour which will make you want to go the extra mile with your nails.
So what do you think about these stunning yellow nail designs? We hope that in the above designs we have proven to you that yellow is not such a scary color after all and there are so many different nail designs that go with it.
It is a bright colour and ideally, if you are getting a set of yellow-based nails, then you compliment them with neutral outfits so that not too much is going on in your whole look. It is also perfect for a beach holiday to brighten up your summer even more.
One thing that is a common factor amongst all these designs that we have shown you is that the simpler your nail design or nail art is the better. All you need is a little art or design that complements the yellow colour rather than fight with it for attention. You can see in the designs we've picked that simple can still mean fun and original. Also remember, that like any other colour, yellow comes in various shades. Be careful what shade you pick depending on what the design is. Yellow is bright even as a pastel shade so think deeply on the level of strength you want your yellow to have.
If you followed these tips and take a screenshot of one of the 40 designs we showed you to your nail shop, we guarantee you will be well chuffed with the final result and yellow will be your new thing.